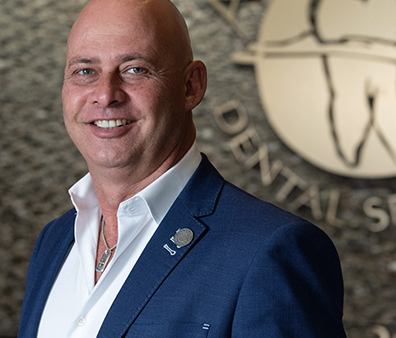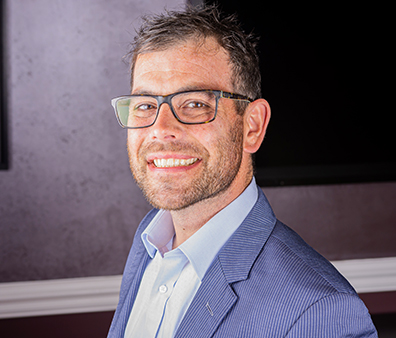 Saturday, February 22
10:30am - 12:00pm
3D Presentation:

Zirconia the Final Restoration – Boldly Go Where No Technician has Gone Before!
Conrad J Rensburg, N.D & N.H.D In Tech, Owner & Head of Dental Implants at Absolute Dental Lab
Jack Marrano, CDT, Director of Absolute Dental Services Signature Prosthetics Division   
In this lecture Conrad Rensburg and Jack Marrano will take the audience on a journey of exploration, like no other before. In today's ever evolving digital landscape, restoring a full arch hybrid or even a single crown requires so much more than just good computer software. Utilizing technologies to assist, the modern-day technician, plays an integral part in not only processing the final prosthesis but also in planning and design of these complex cases. Conrad will discuss, how the technician of tomorrow, not only supports through products but also educates through technology. Jack will share how he utilizes these innovative zirconia materials and modern workflows, to create true functional beauty.
1.5 Scientific Credits
---
Conrad J Rensburg is owner and head of the dental implant division at Absolute Dental Lab in the Triangle region of North Carolina. He graduated under full scholarship with a 4-year Baccalaureate degree from Pretoria Tech in 1992. He is certified with an ND in technology and specialized with an NHD in fixed prosthetics.
He is a member of the prestigious PEERS association, the Academy of Osseointegration and the American College of Prosthodontists. He is a registered technician with the NADL, NCDLA and certified by the SADTC.
He has specialized in fixed dental prosthetics with an emphasis on dental implants since the early 90's. As a CE-accredited speaker since 2002, he has presented at hundreds of events across the USA, including the Academy of Osseointegration, Global and US symposiums, World Summit Tour and a multitude of study club events. Conrad's emphasis as a speaker is on keeping todays clinicians abreast with the latest advancements in screw retained and hybrid implant retained and supported options. As author of multiple published articles, his focus is on CAD implant design protocols and fixed as well as removable hybrid implant supported techniques. Conrad can be contacted at absolutedentallab.com or conrad@absolutedentalservices.com
Jack Marrano is the Director of Absolute Dental Services Signature Prosthetics Division in the Triangle region of North Carolina, Jack a former Marine, started his ceramics career in 2002.
He managed the Implant, All Ceramic and PFM Divisions of MicroDental DTI. He was Director of technical Artistry for Lee Culp at Sculpture Studios since 2014 before joining Absolute Dental Laboratory. He has completed courses on advanced implant restorative dentistry with Dr Carl Misch and has received a Fellowship from the Misch Institute as well as obtaining Fellowship and Mastership from the International Congress of Oral Implantologists. He is a member of the Academy of Osseointegration, the American College of Prosthodontists and the prestigious PEERS association. He was also named LMT magazine top 40 technicians in the US under 40. Over the years Jack has been an integral part in the research and development of many of today's top restorative dental materials. Jack has studied and restored cases with many of the world's top clinicians. Today, he continues to work closely with Restorative Clinicians, Prosthodontists, University Graduate programs and faculty Practices from around the country. Jack can be contacted at jack@absolutedentalservices.com