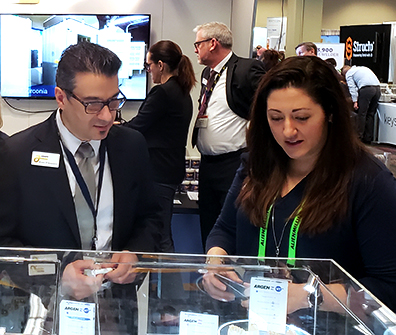 LMT LAB DAY Chicago
February 24-26, 2023
Hyatt Regency Chicago
Booth I16/J17
Come by our booth and lecture room to see our available products and services. Be sure to come to our lecture room, where we will be hosting educational lectures, hand-on demos, and a state-of-the-art VR experience.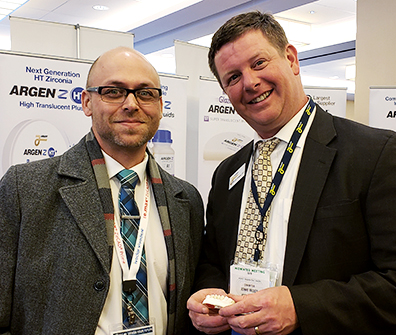 Cal-Lab Association Annual Meeting
February 23-24, 2023
Westin, Michigan Avenue
Drop by Argen's booth at the annual Cal-Lab Meeting, where we will be featuring new and upcoming products.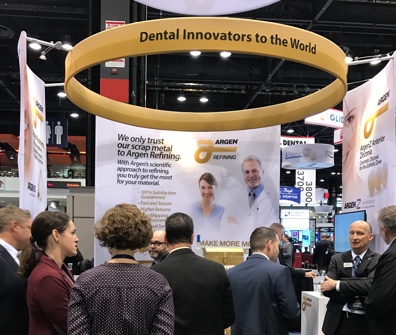 Chicago Dental Society Meeting
February 24-25, 2023
McCormick Place West Building
Booth 3412
Find out how Argen Refining often pays two to five times more than walk-in solicitors, and also learn about our safe, secure, and transparent process backed by the Argen guarantee.
Product Showcase
ArgenMill Cobalt-Chrome
Argen makes milling metals easy by offering ArgenMill Cobalt-Chrome. ArgenMill Cobalt-Chrome is highly accurate with a premium 5-axis milling process and requires little to no finishing. Files can be submitted for screw-retained bridges, crowns, and bridges (up to 14 units). Manufactured from Argen CoCr 275 with a fast 2-day turnaround.
ArgenIS Titanium Bars
Argen is excited to be starting BETA for ArgenIS Titanium Bars. Argen will be offering Hader, Dolder, Attachment, Wraparound, and Montreal bars. These bars are milled from Grade 23 titanium and are extremely lightweight. Argen Titanium Bars are for use in the removable denture space at the abutment level and will require little to no finishing. Available in 3 or fewer implant sites (small) and 4 or more implant sites (large).
ArgenZ Zirconia
Argen is a full-service zirconia partner for labs of any size, offering both milling discs and digital outsourcing. With a wide selection of disc sizes and a full range of material shades, ArgenZ is the complete zirconia solution for any lab. Milling discs and digital units are available in ArgenZ Anterior, High Translucency Plus, High Translucency Plus Multilayer, Super Translucency Multilayer, and Ultra.
Equipment
Partner with Argen and increase your production, profitability, and efficiencies with industry-leading 3Shape Scanners, Roland and VHF Mills, KDF Furnaces, and 3D Printers. When you purchase equipment from Argen, you are choosing more than a dealer. We are a trainer, support network, and resource dedicated to helping your lab succeed.
Stop by the Argen Education Room to see the wide selection of equipment Argen now offers, and get your specific questions answered by equipment experts on Thursday.
Learn More
ArgenIS Implant Systems
ArgenIS Custom Abutments are 5-axis precision-milled, FDA 510(k) cleared, and fully integrated for intraoral scanning with digital implant models. Our custom abutments and screws are certified OEM-equivalent; they function comparably to OEM (Original Equipment Manufacturer) parts and are covered by an extensive warranty.
With our ArgenIS Angled Screw Channel Abutments, you can achieve unparalleled esthetics with the freedom to place the access hole anywhere between 0° and 25° in a 360° radius.
Argen expanded its Ti Base offering to include engaging and non-engaging options in multiple gingival heights, straight and angled screw channel, and a new platform: Megagen AnyRidge®. New color anodized lab analogs, temporary abutments, and transfer posts.
Learn More